Have you ever heard of those whimsical places that have scenic beauty, age-old historical stories, humble people and just great food? Yeah, that's how people describe South India. Every state of this region is straight out of a mythical story that feels too good to be true. To add on to their awesomeness, they also have the best waterfalls! And which season goes best with a trip to a waterfall? That's right, Monsoon!
So, it's time for you to apply for a holiday and pick any of these waterfalls to go to!
1. Hogenakkal Falls, Karnataka
Let's begin with someplace closer to home. The Hogenakkal Falls, also known as the Niagra Falls of India, set on the Kaveri river. Apart from the hide boat rides and other water sports, it attracts tourists from across the country for its scenic beauty. Derived from the two Kannada words, Hog means smoke, Kal meaning rocks. True to its name, it's the most powerful waterfalls in India and genuinely the most beautiful one. All you gotta do is rent a bike in Bangalore and start your journey! Tempted by the offer? We think, yes.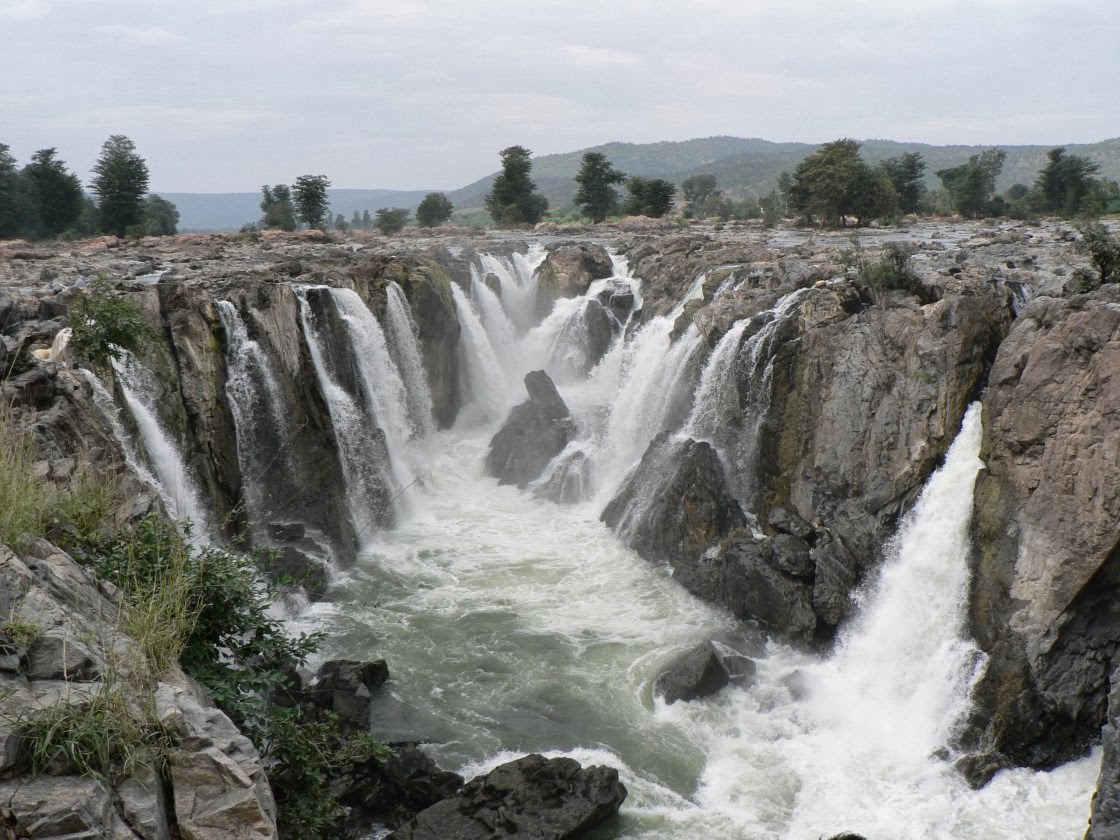 2. Meenmutty Falls, Kerala
A mesmerising treat to your eyes, Meenmutty Falls lies in the beautiful valleys of Wayanad, Kerala. As good things come to those who wait, this waterfall challenges you with a tough two-kilometre trek to enjoy it in its full glory. A three-tiered waterfall with an impressive height of 300 metres is considered extremely dangerous during the rainy season but if you are someone who wishes to be adventurous, this is just the place for you! You can even start your journey from Bangalore on a bike and make the most of the beautiful roads on this road trip. You can opt for any bike rentals in Bangalore and plan this exciting journey!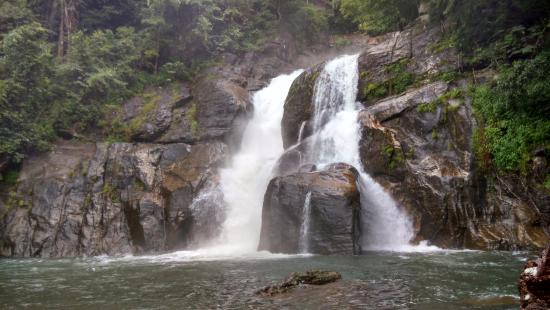 3. Jog Falls, Karnataka
Another one from the state of Karnataka, the Jog Falls is a majestic miracle of nature that stands tall from thousands of years. As the tourists stand at the top of the four-tiered waterfalls, it gives a breathtaking view of the water gushing down. The four cascades are named rather interestingly, they are called – Raja, Rani, Rocket and Rover. With a refreshing environment and a beautiful view, this place should definitely be on everyone's bucket list.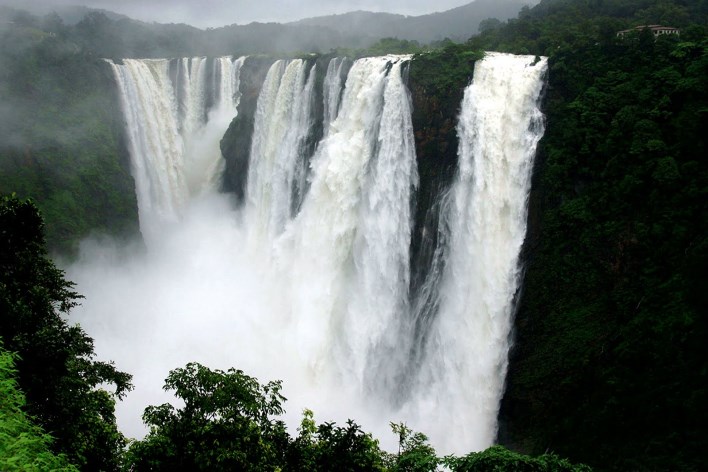 4. Athirappilly Falls, Kerala
Athirappilly Falls, the largest waterfall in Kerala, stands tall at 80 feet! Sounds magnificent? Well, you should take a look at it. Surrounded by dense, green forests, that is home to many endangered species, lies our beautiful waterfall that sweeps you off your feet with just it's charm. Nicknamed as the 'Niagra of India', this beauty should definitely be on your bucket list! What are you waiting for? Ride away, friends!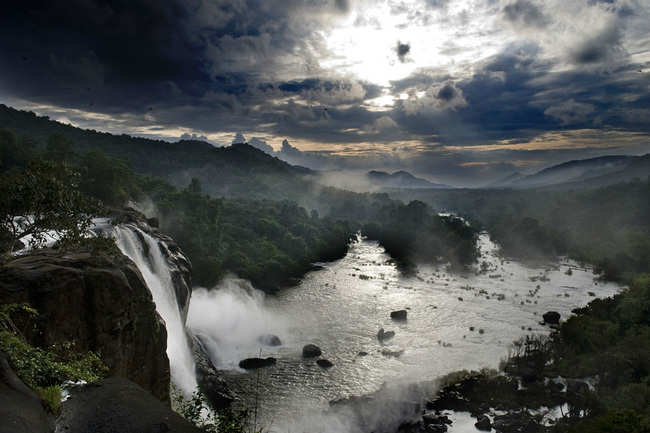 5. Hebbe Waterfalls, Karnataka
With a glorious height of 168 metre, this waterfalls is special to the state of Karnataka. Located in the district of Chikmagalur, it is popular getaway from the city. A quick bike trip with your partner or your friends would be a great idea for this place. Surrounded by lush green forests, filled with the aroma of coffee plantations, the Hebbe waterfalls is not just known for its beauty and vibe, but also for its healing properties. So, what are you waiting for? All you have to do is pack a couple of clothes, fuel up your rented bike from Bangalore and take a dip to be refreshed!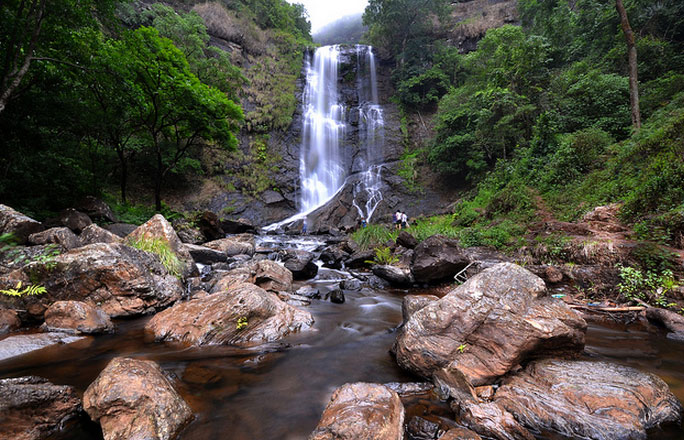 6. Shivanasamudra Waterfalls, Karnataka.
You might be surprised by the number of waterfalls in Karnataka, but trust us, we would be running out of words to name each and every beautiful waterfall that decorate the landscapes of this beautiful state. The Shivanasamudra waterfalls sources its powerful current by the river Kaveri. The majestic beauty, the lush green surroundings, the synchronized current of the water falling from the falls, all of it and much more, this is what makes this waterfall a must-visit one in every traveler's list.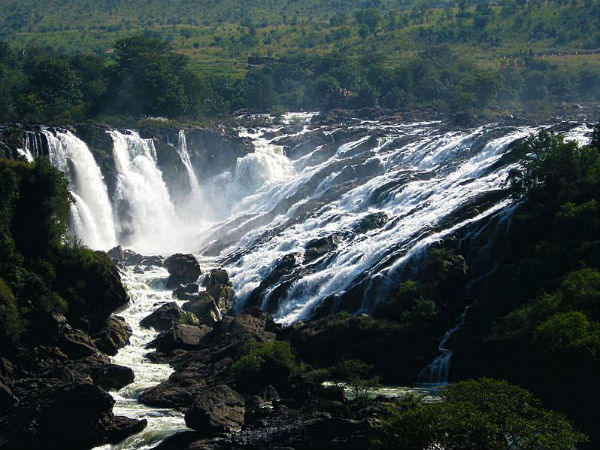 Waterfall is a gift of nature to humans. Some visit one to find themselves, some visit them to lose themselves for a few hours, but a lot of visit them to breathe in fresh air and appreciate this gift of nature. So are you tempted enough to go to your most trusted bike rental in Bangalore, grab your friends and visit one of these waterfalls?
If you do, drop by, pick your favorite bike, avail our exclusive offers, and let us know in the comment section below about your trip!
Remember, nothing tells a better story than a good picture! 😉