Summary:
Bangalore, one of the most cosmopolitan cities of India, is known for its seamless blend of nature and urban living. This IT Hub has a spirit of young individuals who aspire to be the minds behind indigenous technology. This city belongs to people who love their jobs but also know how to have fun on their weekends! Here's presenting to you the best five-weekend getaways in Bengaluru you should definitely put on your list!
Introduction:
The October heat is here! Although the city of Bangalore has the best climate, it sometimes is best to leave the city for a couple of days to let nature do its magic on you. A quick road trip is all you need to reboot your system after a stressful week. If you do not own a bike, all you can do is opt for one from a bike rental in Bangalore and you are good to go. As this city is filled with beautiful places, let us list down the best five-weekend getaways that you can go for your break!
1. Ramanagara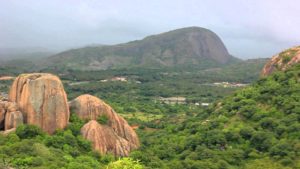 Ramanagara, best known for its Sholay fame, is just a one-hour long drive away from the hustles of the city. The gigantic rocks, the peaceful weather and a couple of drinks with your friend, what else do you need? The best time to visit this place is from October to April. You can visit the Rocks of Ramanagara, Janapada Loka and Ramadevara Betta. You can indulge in activities like rock climbing, trekking, cycling and birdwatching to have a memorable vacation. So kick start your bike or rent one in Bangalore and go on an amazing journey with your buddies!
2. Shivanasamudra Waterfalls: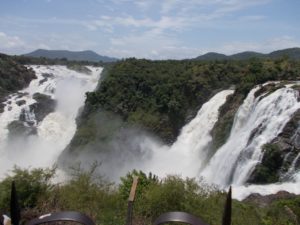 Who doesn't love the sight of majestic waterfalls staring at you in all its glory? Shivanasamudra Waterfalls is one such beautiful sight that you cannot miss. Situated at a distance of 135km, this waterfall is a perfect weekend getaway to spend some quality time with your close friends. The path to this place is quite rocky and needs a good rider behind the handle. Renting a bike in Bangalore would be a wise decision as you would need a sturdy pair of wheels for this journey. You can also make the most of this getaway by water rappelling, trekking to the mountains or swimming in the water.
3. Nandi Hills: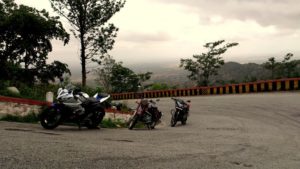 If you are from Bangalore, you must have definitely heard of this hill station. Filled with good stories and folklore, Nandi Hills takes you back in the past when Tipu Sultan spent a peaceful time in his Summer Palace. The tranquility of this place, mesmerizing clouds, overwhelming mountains leaves you with a happy feeling. The best way to enjoy the journey of this place is by riding a bike. Doing so will let you stop and admire the nature while letting you breathe in the vibes of this place.
4. Chikmagalur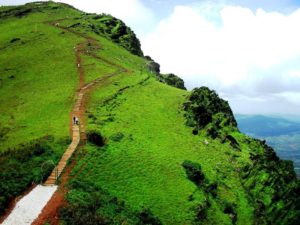 Two things that young, adventurous, Bengaluru people love are bike rides and coffee; Chikmagalur has both. Surrounded by coffee plantations, beautiful landscapes, narrow lanes, this destination is the perfect for bike rides. All you got to do is rent a bike in Bangalore and ride your way to this heavenly destination. Just two days in this place will let you feel the nature and also refresh your mind for a productive week ahead.
5. Coorg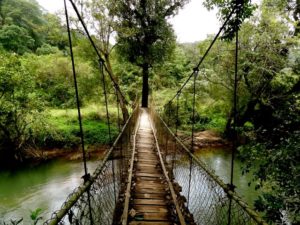 If you are an experienced biker, then a journey of five hours to Coorg is all you need to oil your system! The picturesque town of Coorg offers you a beautiful climate, compact homes and a good dose of natural beauty. There are tons of things you can do in Coorg or just one thing – Ride your bike through the lanes of this town. Go to your most trusted bike rental in Bangalore, rent your favorite bike and you are good to go!
Now that you are at the end of the list, we are sure, you must be highly tempted to kick the stick and ride all the way to your favorite weekend getaway! What are you waiting for? Rent a bike today and have a quick vacation today!