Presenting our pick – Top Beaches in India
' An ocean breeze puts a mind at ease'
India has a huge coastline, 7517 km to be precise. It's safe to say that we have our set of beautiful beaches which have been luring tourists all across the world. All kinds of people come to the back to have a good time. Adventure-enthusiasts who wish to do all kinds of watersports, book lovers who just want to read a good story and some just wish to get a good tan. It's a common ground for all kinds of people. Hence, beaches are the best places to visit when a bunch of people just wish to have a great time!
Lucky for us, we have tons of beautiful beaches in India. Presenting to you a list of the few best ones to visit: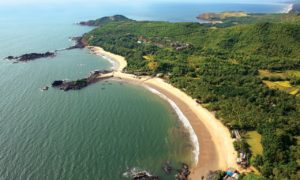 Let's talk about the beaches close to home. The Om beach near Gokarna is one of the most beautiful beaches in Karnataka. The beaches are clean, the ambiance is the perfect and the weather is just perfect. Just a bike ride away from Bangalore city, this beach is one of the marvelous wonders one can ever come across. If you are planning a quick road trip, rent a bike in Bangalore, preferably from Bykemania, which will let you have a safe and memorable road trip with it's fully geared up bikes. So wish to begin with the planning yet?
2.  Palolem Beach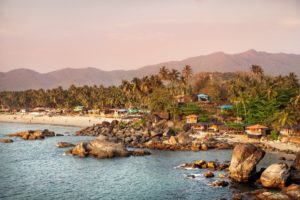 One of Goa's finest beaches, this crescent-shaped beach is considered to be one of the most beautiful beaches ever. If you are swimming-enthusiast, then this beach would be the perfect for you as the waves in this seas is not tethering. So if you have no travel plans yet, do it already!
3. Kovalam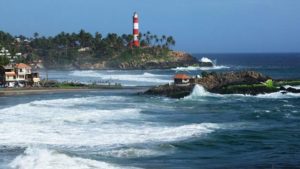 Kerala, God's own country harbors, India's one of the most commercial-driven yet beautiful beaches ever. RIght from water sports activities that are open until midnight to beachside tasty eateries, this beach has it all. Go for a therapeutic body massage or a refreshing dip, Kovalam is truly one of a kind.
4. Ganpati Pule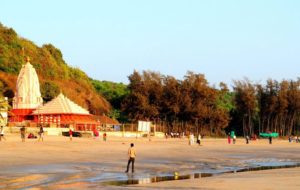 Situated in the heart of Maharashtra, this beach and pilgrim place is beautiful in all its natural glory. If you are planning for a complete family travel plan, then this should be first on your list. Some delicious seafood, a beautiful sunset, a sip of solkadi, the presence of divinity. What else would one wish for?
5. Karmatang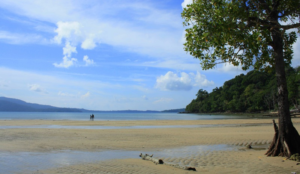 Karmatang, a beach located 240 km from Port Blair is a scenic wonder. Known for its turtle population, this beach is also renowned for steam rider drives, deep seas diving and much more! If you are on of those who have been stranded in a 9-5 job and wish to escape, just plan a road trip to this place immediately!
6. Bangaram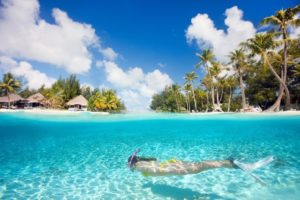 The literal translation of the name is my beloved. True to its name, this beach is honestly one of the most beloved beaches in India. Geographically, this beach lies on the island of Lakshadweep as one of its secretive beaches. One of the most interesting things to do here is laying your backs in the lagoon while you are hanging to a palm tree. Sounds heavenly? Well, it is!
7. Rameswaram
If you are a travel-enthusiast resident of Bengaluru and wish to take a compelling road trip which challenges your willpower, then this is your perfect choice. Rameswaram, situated all the way in Tamil Nadu is rich in mythology, culture and traditions. Renowned to be known as a pilgrim centre this place is filled with shallow yet, beautiful beaches. The road trip from Bangalore will definitely be worth it when you overlook the thousands of kms sea and locate Sri Lanka. If you are planning on a bike trip, it would be wise to rent a bike from Bykemania, a trusted bike rental company which not only take care of your security but also your enjoyment.
Beaches in India are beautiful and so are the roads that run parallel with them. So pack your bags to explore the beaches of India and set out on an adventure that gives you a bagful of memories to take back home. Sand, wind and the ocean, these are the three elements that will never disappoint you. Head to a beach today to unveil the power of nature!